The Industry Leader in Custom Slate and Wooden Shingle and Shake Roofing Systems.
---
City Seamless Roofing has been in the Custom Home industry for over 4 decades, and has learned over the years that quality cannot be compromised, especially when it comes to roofing.
If you are in the market for a specialty roof system, which includes Stone (Slate) or Wood (shingles and shakes) then City Seamless Roofing is the company you can trust to install the roofing system that will look stunning and give you the longevity you would expect from one of these especially durable and long lasting roofing systems.
City Seamless Residential Roofing is the company you can trust when it comes to installing specialty roofing products.
Schedule an Appointment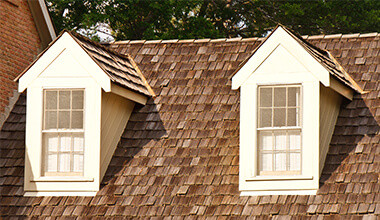 City Seamless proudly offers the best Warranty available for any roofing system, and will go the extra mile to make sure your roof is done right.
Some common questions regarding Slate and Wood Roofing
Can I replace my asphalt shingle roof with a slate roof? Is there a big weight difference?
The answer is that yes, slate roofs are typically the heaviest type of roofing, with one square weighing anywhere from 850 pounds to over 1500 pounds! If you want to replace your existing asphalt shingle roof with a stone slate roof, we would recommend looking into synthetic slate roof systems. These are much lighter in weight but still give you the amazing characteristics of a common slate roof.
What is the difference between a shake roof and a slate roof?
Slate is actually defined as a fine-grained gray, green, or bluish metamorphic rock easily split into smooth, flat pieces. In roofing applications, Slate is therefore cut into somewhat symmetrical pieces that are created to be installed on a rooftop to give the roof a water resistance and to protect the real water resistant barrier, the underlayment. Slate is very expensive and very heavy, and requires special tools and labor to install. Shake roofing is similar to Slate, only it is contrived from wood and installed with layers of interlayment that create the water proofing barrier. Both systems are beautiful in their own right.
Ready to get going on your roofing project?
---
Submit this form and expect a call very soon.
Since 1976, City Seamless Rain Gutter Company has been a Leader in the Siding and Roofing Industry. We are licensed and insured and provide quality Roofing services at very competitive prices. We proudly offer the best warranty in the business.
We're here to help!
City Seamless Service Areas
We are available for residential roofing projects throughout the southwest, including Nevada, Utah, California, Arizona, and New Mexico.


Make Your Appointment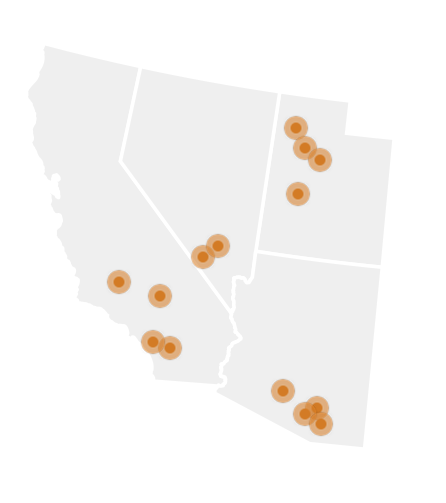 "I have nothing but great things to say about this company. I had a roof leak this spring during the heavy rains. Contacted City Seamless and they did everything they could to get it handled. They told me that the original roofer didn't do a good job--pretty common I guess. Even though they were extremely busy because of all the rain, they still came out and tarped my roof until they could make it out for the repairs. They found the two leaks that were obvious right away, and then found another that was on the complete opposite side of the house that I didn't even know about or point out and repaired it for a smile and a handshake. The other estimates I had gotten were far less detailed and I just didn't have a good feeling about them. I've referred City Seamless to CLOSE friends because I feel like they are a company you can trust like that."