SPF (Spray Polyurethane Foam) Roofing
SPF (Spray Polyurethane Foam) Roofing
---
SPF roofing is becoming a major type of roofing in construction applications. SPF roofing is applied by mixing chemicals into a special spray gun and applying them to the roof. SPF roofing is very durable and also offers a large amount of insulation. It also requires a layer of Elastomeric Coating on top in order to make it waterproof. Other benefits of SPF roofing are its durability as well as the ability to create slope for drainage in areas that would otherwise be difficult.

Schedule an Appointment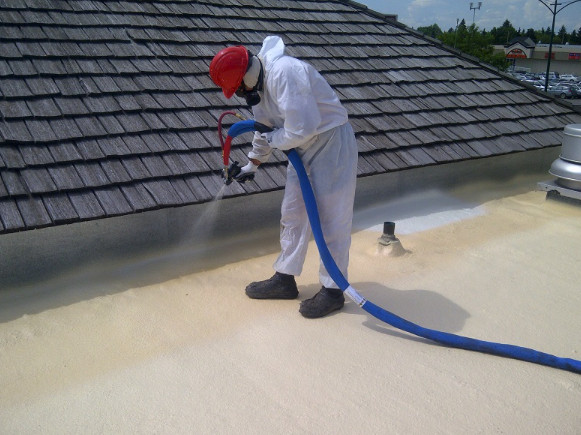 City Seamless proudly offers the best Warranty available for any roofing system, and will go the extra mile to make sure your roof is done right.
SPF FAQ's
How long does spray foam roofing last?
Typically SPF roofing can last up to 35 years, depending on environment and original installation. It is necessary however to reapply the topcoat to the spray foam every 5 to 10 years. The more often a topcoat is added to the roof, the longer the base coat will last.
Ready to get going on your roofing project?
---
Submit this form and expect a call very soon.
Since 1976, City Seamless Rain Gutter Company has been a Leader in the Siding and Roofing Industry. We are licensed and insured and provide quality Roofing services at very competitive prices. We proudly offer the best warranty in the business.
We're here to help!
City Seamless Service Areas
We are available for residential roofing projects throughout the southwest, including Nevada, Utah, California, Arizona, and New Mexico.


Make Your Appointment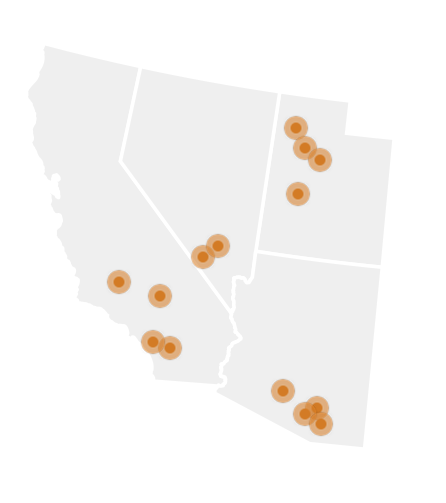 "This business is the hands-down best roofing company in the area. Cody and their crew do high quality work with an impeccable eye for detail. I've had them out for two different jobs, one for fixing slipped/missing tiles on a house I sold and again today I had them out to start the replacement of our tile roof in Mesa. I expect everything to come out great and their professionalism shows in how quickly and efficiently they get the job done. If you want it done right by good people, call City Seamless Roofing! These guys are the real deal!"